January 30, 2015
Snowshoe adventure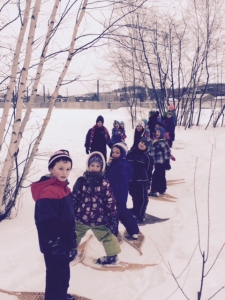 Grade 1 French Immersion students at St. Bernadette Catholic School are pictured here on a snowshoe trek through the back of their school yard.
Students were thrilled to bump into the building site of their future elementary school, Holy Trinity Catholic School, scheduled to open its doors in September 2015.
Needless to say their snow shoeing adventure was extraordinary and certainly memorable!