May 26, 2014
St. Charles College Receives Special Privileges to Visit the SNO Lab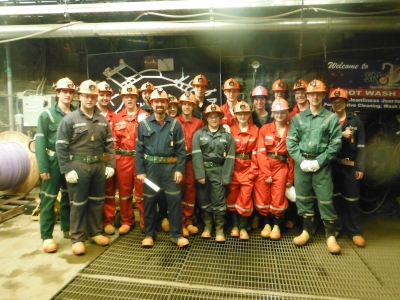 On Thursday May 15, the St. Charles college senior physics class was given the opportunity to head underground and visit the SNOlab, which is the Sudbury Neutrino Observatory.
This unique and world class facility specializes in high end particle physics, chemistry, and astronomy. The students were given a one-time opportunity to experience several experiments including the search for dark matter.
Normally this tour is reserved for University students, but Physics teacher Tim Kingshott received special permission for a one time tour for St. Charles College.