January 10, 2014
Full Day Kindergarten Information and Registration Sessions to be Held on Tuesday, January 14, 2014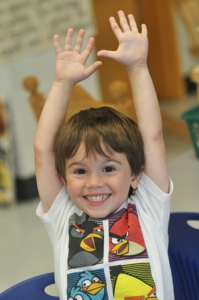 The Sudbury Catholic District School Board will be holding its Full Day Kindergarten Information and Registration sessions on Tuesday, January 14, 2014, beginning at 6:00 p.m. These Information sessions are available for parents wanting to register their child(ren) for school beginning September 2014 (For children turning 4 years of age on or before December 31, 2014). Both regular (English) and French Immersion programming is available.
The SCDSB encourages all parents looking to give your child a head-start in life -in a high-tech learning environment, focusing on family values, social skills, and having fun -to come check out their local Catholic elementary school. "Our dedicated and hard-working staff will be on hand to answer questions, meet the students, and take you on a tour of the classrooms and school."
If you are unable to make the Information session, please call the school and speak to staff about setting up an appointment for registration on a different day as registrations are always ongoing.
For more information about our kindergarten programs visit www.scdsb.edu.on.ca/schools/kindergarten/. For more information about Sudbury Catholic Schools, please contact the Board Office at (705)673-5620, "Like" us on Facebook at Sudbury Catholic Schools, or follow us on Twitter at SCDSB.