October 02, 2013
St. Charles College Hosts University Information Program – October 10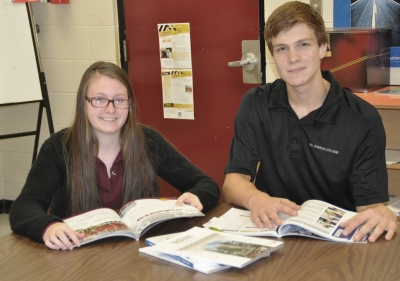 St. Charles College will host representatives from all of 21 of Ontario's universities on Thursday, October 10, 2013 from 6:30 pm to 8:30pm. The University Information Program (UIP) is free and all secondary school students and their parents/guardians are welcome to attend.
Students who are considering university will be able to speak to university representatives and learn more about different admission requirements, scholarships, residence the application process, campus life and much more. The University Information Program is designed to help graduating students make an informed decision before they apply to universities in January 2014.
" We are proud to offer this information program for students and parents in our community," says St. Charles College Program Lead of Guidance Silvia Faggioni. " It is important that students make informed decisions regarding their future. This is a perfect opportunity to explore universities across Ontario, meet representatives and ask questions – all while not having to leave Sudbury."
At this event, students and their parents/guardians will be able to attend three 30-minute university presentations. A question and answer period will follow. After the presentations, students will be able to visit all Ontario university representatives for the remainder of the evening.