September 04, 2013
St. Bernadette Says Thank-You to Giant Tiger!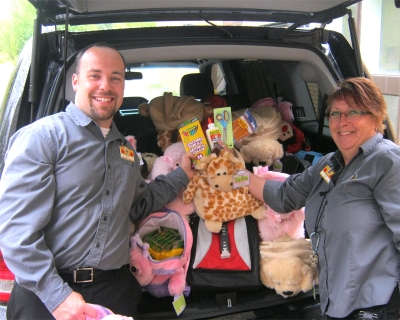 Students at St. Bernadette Catholic Elementary School are saying thank- you to local business Giant Tiger as they donated backpacks and supplies to their school.
Customers at the store were given the opportunity to contribute by purchasing items to fill up the backpacks which were then in turn donated by Giant Tiger.
The Assistant Store Manager, Paul Brouillette and the Clothing Manager, Kim Everett were the two staff members that visited the school to deliver over 25 backpacks packed with all sorts of school supplies from erasers to binders.