May 04, 2010
St. Michael Student Becomes Published Poet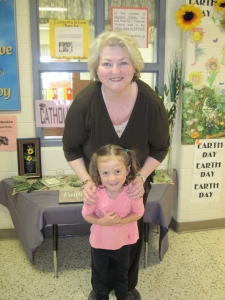 Congratulations to Alicia Cunningham Dunlop in Junior Kindergarten at St. Michael School. Alicia won the provincial OECTA Young Authors Award. It is a great honour for Alicia and for St. Michael School!
The provincial winners will be published in a commemorative book that will be distributed to all Catholic schools and all main branches of the public libraries.
Alicia's poem is titled "My Butterfly".
My Butterfly
My butterfly was orange
it had two wings
it flew to my house
it sat on a flower
I watched it for one hour
then it flew away
I hope it comes back some day!