February 11, 2010
Snaps to St. Christopher's Grade Three Poets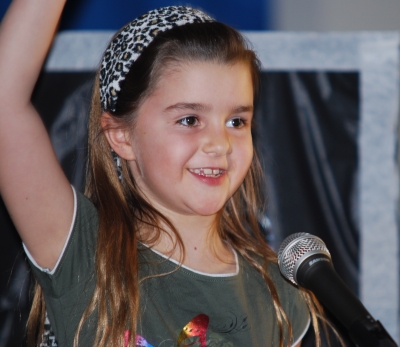 On February 11, 2010 the St. Christopher gym underwent an amazing transformation to become St. Christopher's Poetry Cafe. Over the past four weeks, the Grade 3 students learned about various forms of poetry and had written several of their own poems. Their work was showcased at the poetry cafe in front of their classmates. As well, friends and family were also invited to listen to the creative works of literary art. After the students finished their performance, the audience was treated to hot chocolate and cookies. The students were very proud of their hard work and a great time was had by all!
One of the poems written by Grade 3 student Lucas Mrozewski
Lovable like a teddy bear,
Unique because God made me,
Crazy like my sister,
Awesome at school,
…so these are the things that make me spectacular!