December 09, 2009
St. Francis Students Win Top Honours in Remembrance Day Contest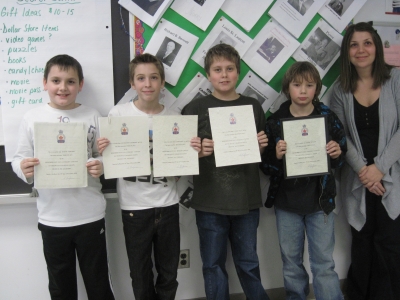 Students from St. Francis Catholic Elementary School participated in the Canadian Legion Branch 564 Lockerby Remembrance Day contest and walked away with several of the top spots. Mrs. Rinaldi – the Grade 5/6 teacher encouraged her students to enter the competition.
Justin Pappano – Third Place Story
Livingston Boyd – Third Place Poetry and Second Place Poster contest
Logan Dube – Second Place Poem
Perer Boylan – First Place Story
Perer's story will be going on further in the competition with other branch participant winners. Congratulations to all of the participants!