May 17, 2007
St. Mary Catholic School Does it Again!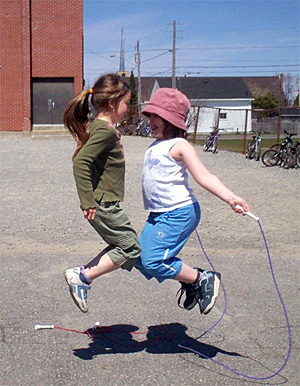 St. Mary Catholic School in Capreol had another spectacular "Jump Rope for Heart" event raising $4,135.98 for the Heart and Stroke Foundation. In the past twelve years, St. Mary School has raised $38,017.80.
During this year's event, eleven students individually raised over $100 and three students raised over $200 each. Jump Rope for Heart took place during Catholic Education Week. Some of the challenges included who could skip the fastest, who could skip the longest and who had the most creative routine.
Many thanks to the parents and the Capreol community for their tremendous support and encouragement over the years in this fundraising effort which benefits so many.