June 18, 2019
St. Benedict STEM Club celebrates another year of accomplishments with a slice of cake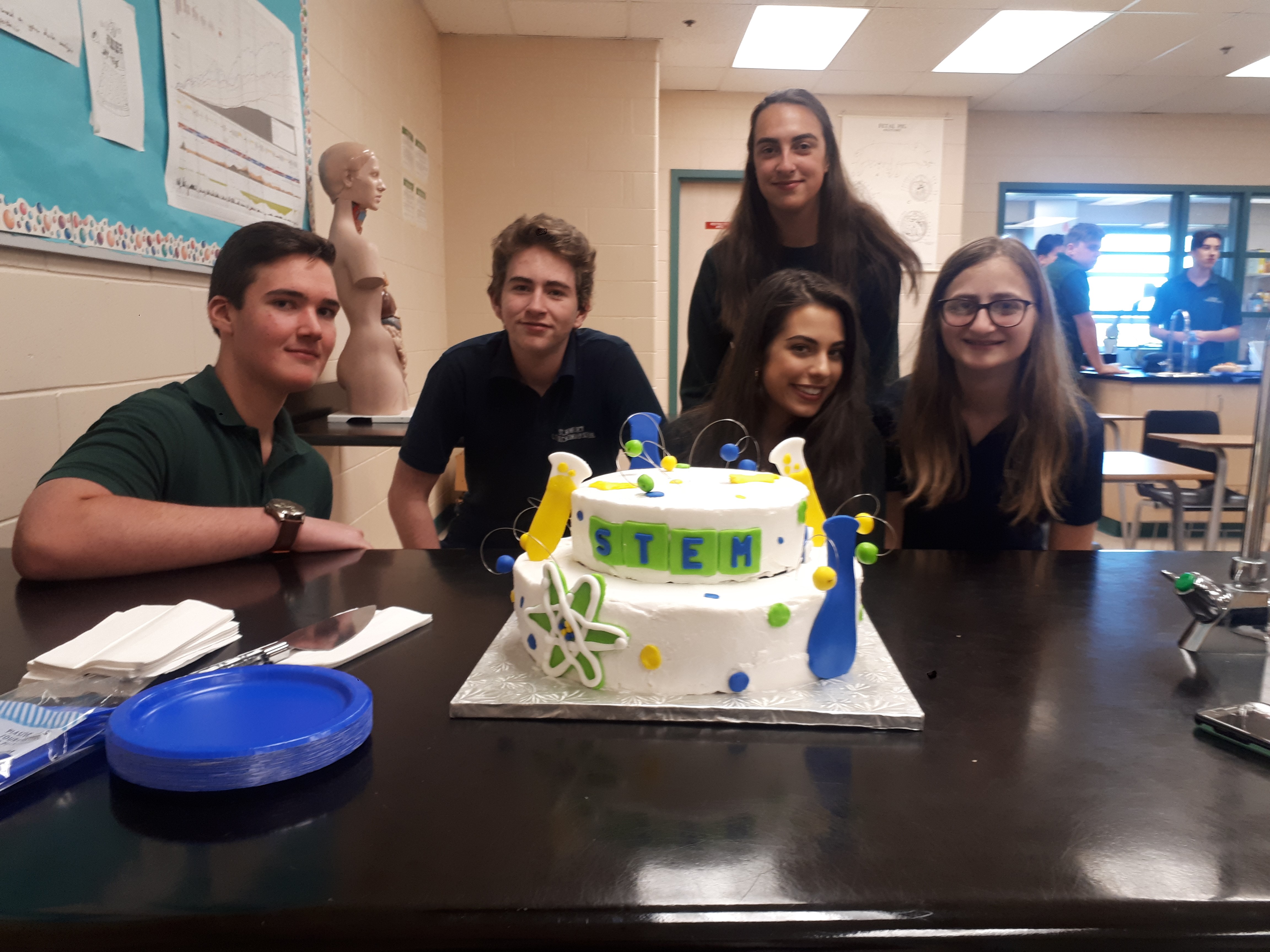 The focus was on continued accomplishments for the St. Benedict STEM Club. An end of the year gathering was held for the STEM (Science, Technology, Engineering and Math) Club at St. Benedict.
This year the members designed a hover craft and organized a STEM Olympics day for the elementary feeder school students to take part in complete with a series of rotations to get their creative juices flowing.
Last year, the club was recognized for engineering a living wall that was built and displayed at Science North for several months. It is now housed in the school's learning commons with live plants.
Ms. Cuda, the lead for the club spent the weekend giving back to the students by designing a cake. The students had a luncheon and talked about their achievements and plans for the future.