May 04, 2020
Catholic Education Week: Igniting Hope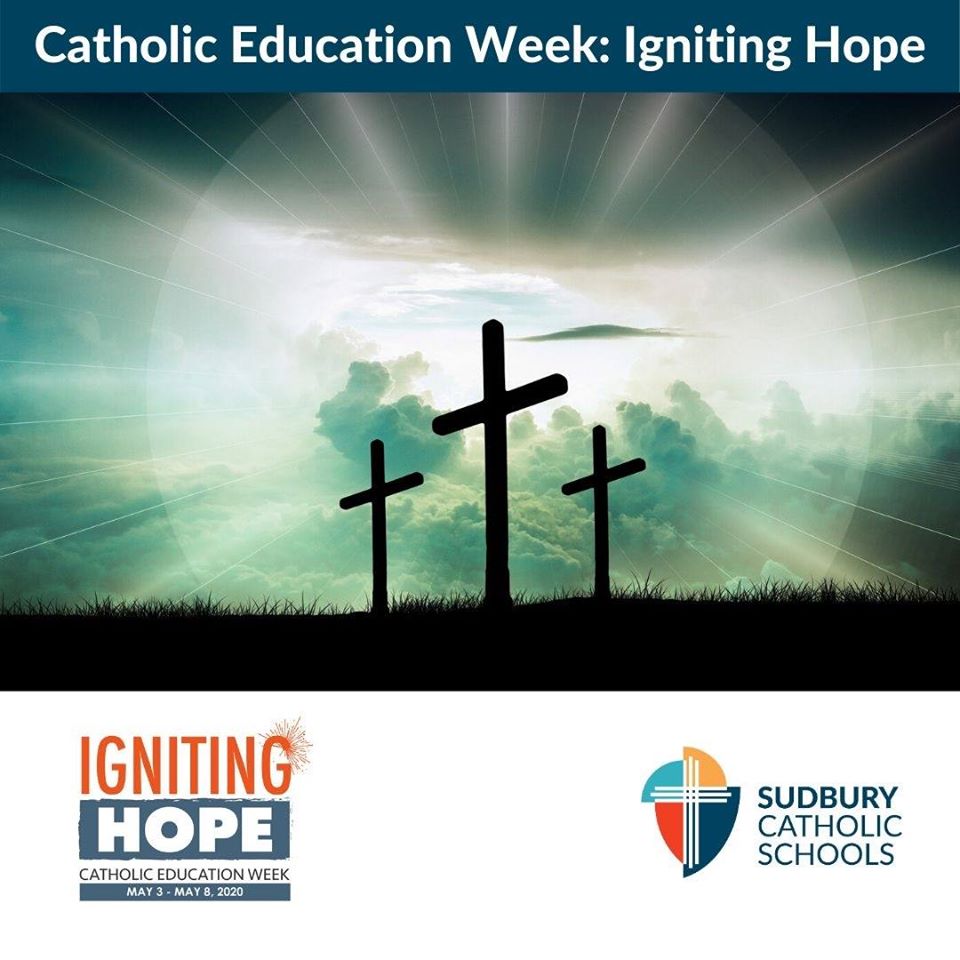 Each year, we proudly celebrate Catholic Education Week alongside the Province of Ontario. This year's celebration is titled, "Catholic Education: Igniting Hope" and will be celebrated during the week of May 3 – May 8.
This year's theme, Catholic Education Week: Igniting Hope, is timely as the pandemic calls us to adjust to new routines. Please stay tuned to our social media pages as we share virtual activities, messages of hope and student work throughout the week.
We are all invited to celebrate a Catholic Education Week Mass scheduled for Wednesday, May 6, 2020 at 10:00 a.m. His Eminence, Thomas Cardinal Collins will be celebrating. You are invited to participate "virtually" in this celebration of the Eucharist by clicking on the following link at the scheduled time: https://www.stmichaelscathedral.com/live.